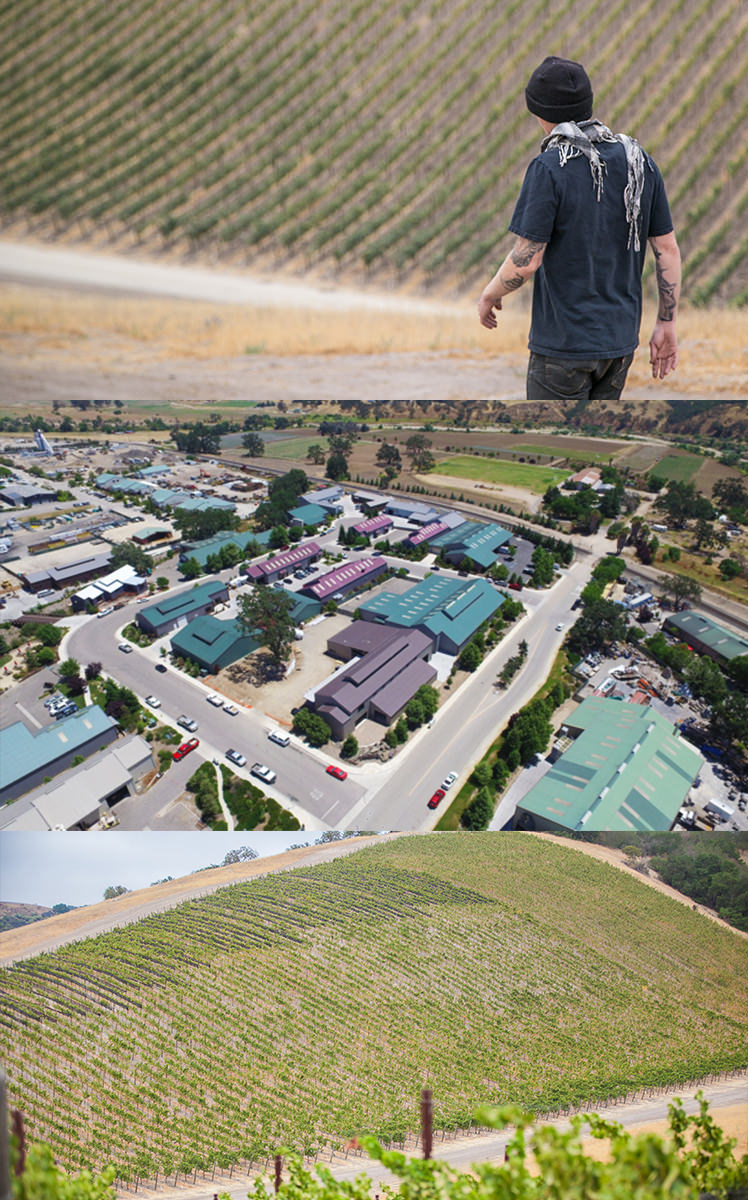 The
JOURNEY
Having got into the business hanging out in his grandparent's vineyard and later his father's winery, Brian started to learn about the winemaking process and business before he was out of elementary school. Starting in the early 90's when Brian's father Norm started a winery in Paso on the westside, Brian worked part time on the weekends learning the ins and outs of the business and in 1995, at the ripe age of thirteen, made his first wine, a Cabernet Sauvignon.
In October of 2000 Brian became the full-time assistant winemaker for his father, Norm and started to live the winemaking dream. Being that it was just Brian and his father working at the winery, Brian got a crash course in all the aspects of the wine business. In 2001, at age 19, Brian decided he wanted to start making his own wines. Starting with $1,900 in savings bonds that had been given to him by his grandfather, Brian worked deals with local Paso Robles growers and made his first commercial vintage, a Cabernet and a Zinfandel, totaling 147 Cases.
Unfortunately in that same year Brian lost two people extremely close to him, his grandfather Allan Benjamin, and close friend Ryan Brockett, both of who had a huge impact on Brian making the decision to start his own label. When it came time to design a label Brian chose the two praying angels as a tribute to his grandfather and friend. In 2003, on his 21st birthday Brian released his first vintage, pouring his wines at his family's winery.
In 2005, outgrowing the available production space, Brian moved his operation to Denner Vineyards, a new state-of-the-art gravity winery. The time he spent at Denner Vineyards "he jokes were his college years" as he learned a lot making wine alongside some phenomenal winemakers in the area also making their wine there.
In 2015, Brian moved everything to Tin City; an enclave that is rapidly growing. Think of metal buildings covering 20 acres with 22 small boutique wineries, a brewery, distillery, ice cream shop, pasta factory, and restaurant.