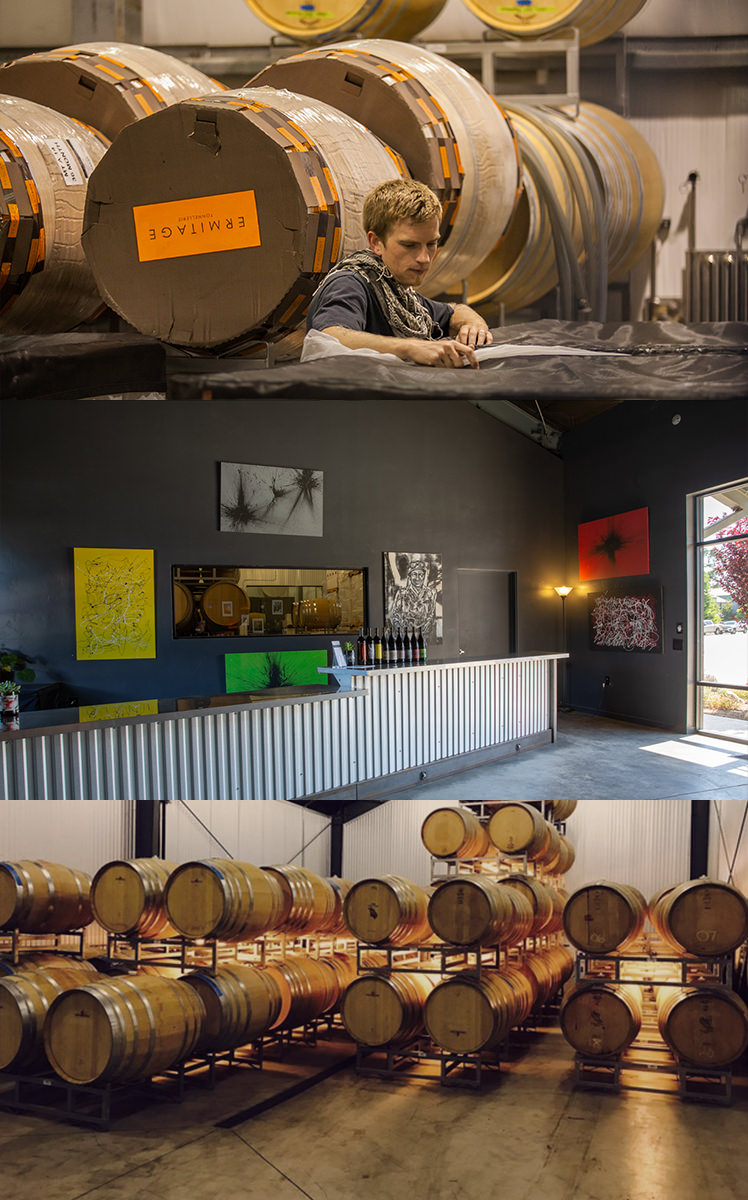 TASTE
Brian Benson Cellars is marked by its intense, complex and concentrated wines. Brian's approach to winemaking, like his approach to his art and life, is going a bit against the grain, while respecting tradition.
Visit Brian Benson Cellars—and taste for yourself.
Our Tasting room is open for Walk-ins Saturday-Sunday 11am – 5pm. Find Directions here.


THE PROCESS
It all starts with knowledge passed down from Brian's Dad and Grandpa, winemakers in the area. Then add inherent passion and curiosity, a mélange of Rhône grapes, a little rain, a lot of sun, some Paso Robles soil, and finally craft…